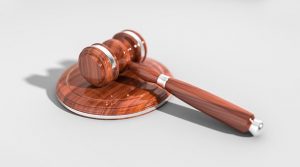 We run into many companies that are not sure if they are compliant to ministry requirements when it comes to their HR.  As a business owner, this is something that can cause a lot of stress.  We hear all the time of businesses being "caught" by the ministry and having to pay huge fines.  These fines sometimes cause the business owner their business and many times, the businesses were not aware of what they were missing.  At 1 Stop HR, we help businesses by completing an HR audit on their business.  Our audit identifies these gaps and produces a plan to address and close them.  So in our experience, what are our top 5 tips to help businesses in this respect?
 Address any required ministry training

Every provincially regulated business will have mandatory training requirements in Ontario
Some training must start as soon as the first employee, volunteer or student is hired

Post mandatory ESA/Ministry posters

This is such an easy one to do, but is so often missed and can result in hefty fines

Have a comprehensive employee policy manual which includes mandatory policies

Ahh the employee policy manual, it is a lot of work, but completely worth the effort, certain policies are mandatory and,  it can protect your employees and your business

Ensure your Health and Safety is up to snuff

Think you don't need health and safety in your office?  Think again…
Have a comprehensive health and safety manual in place and ensure your employees are trained

Get your Documentation in order

From employment agreements, to employee issues, to performance reviews and everything in between – ensure you have documentation, know how to document properly and do it often
This is just a start, but so very important.  Non-compliance does not just mean the potential of a fine, but could also mean Human Rights claims, Law Suits and more.  Don't be negligent.  Need help?  Contact us.